"Source/medium" tells you where your traffic comes from (e.g., google/organic, facebook/cpc, newsletter/email, etc.), but adding the "
campaign
" dimension gives you an extra layer of detail about which specific marketing activities drove that traffic. This lets you understand where your traffic originates and which of your marketing initiatives are most effective.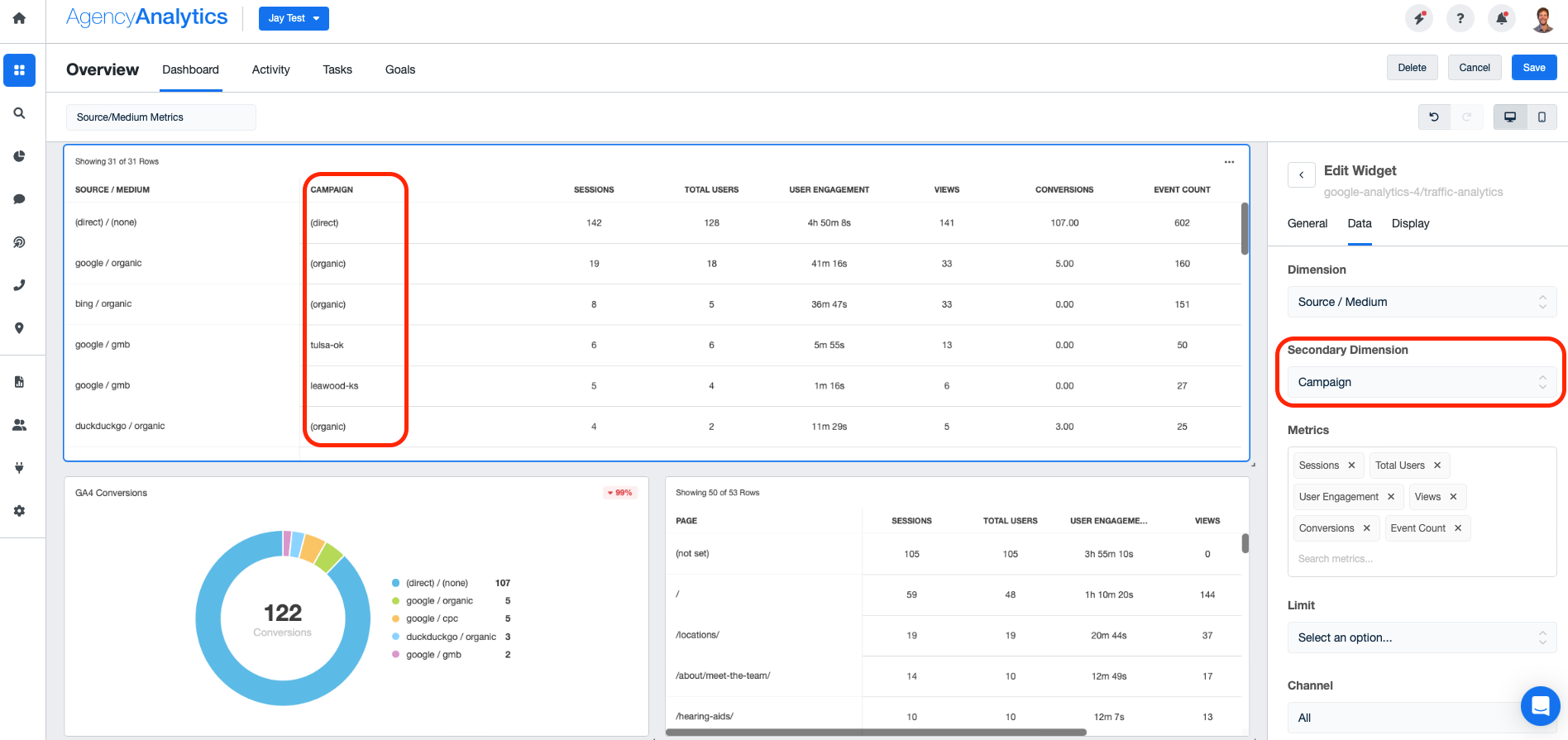 You can also use '
Age
,'
'Device Category
,' or '
Gender
' as a secondary dimension for your traffic data when the dimension is the '
Date
'.