Facebook integration Update
The naming conventions are aligned with the native platform API or its behavior to avoid confusion.
Likes ➝ New Page Likes
Paid Likes ➝ New Page Likes Paid
Organic Likes ➝ New Page Likes Organic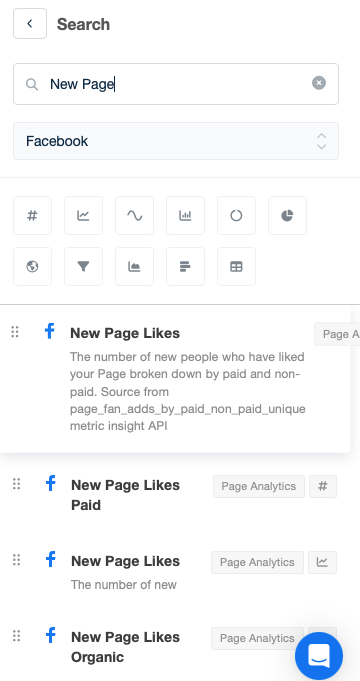 BrightLocal Integration Update
To enhance clarity, metadata titles within widgets have been updated to indicate their "All Time" data scope. Example: "Total Reviews" is now "Total Reviews (All-Time)." This change aims to provide a clearer understanding of the presented data and prevent confusion.