We're adding Klaviyo to our repertoire of email integrations!
This means you can now display your powerful Klaviyo data on custom dashboards, you can automate your email marketing reporting, and show your clients the full value of what you're doing at a glance!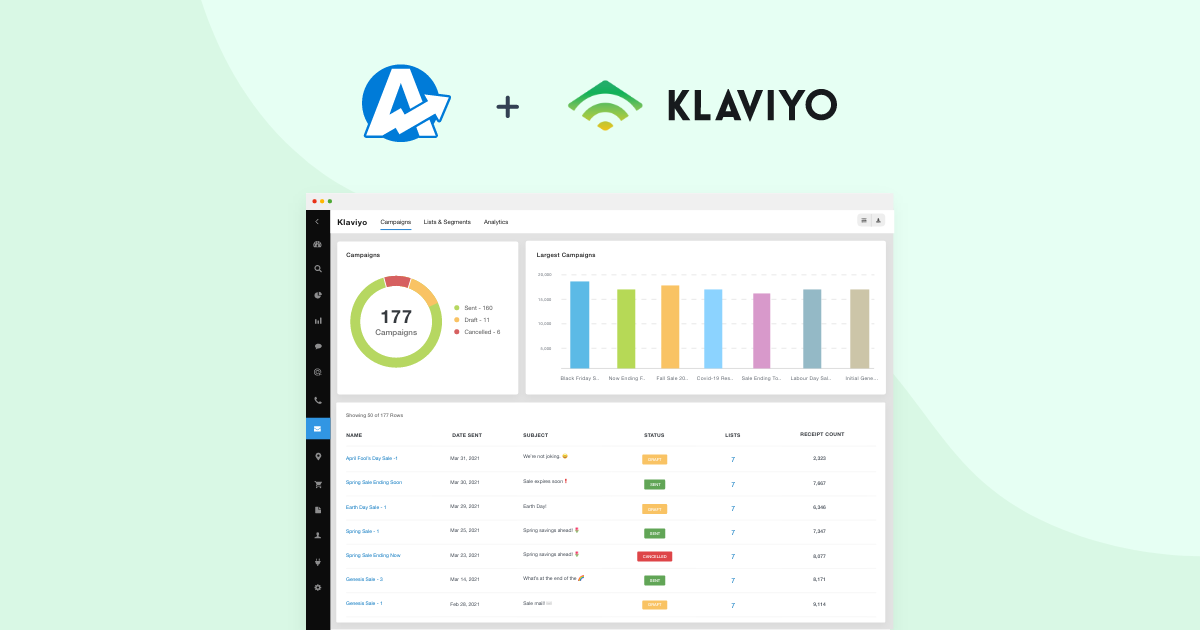 Check out our
blog
for more information!