User can use custom channels in Google Analytics and when a user clone reports with Google Analytics - Channel filters set and this update copies the filters over.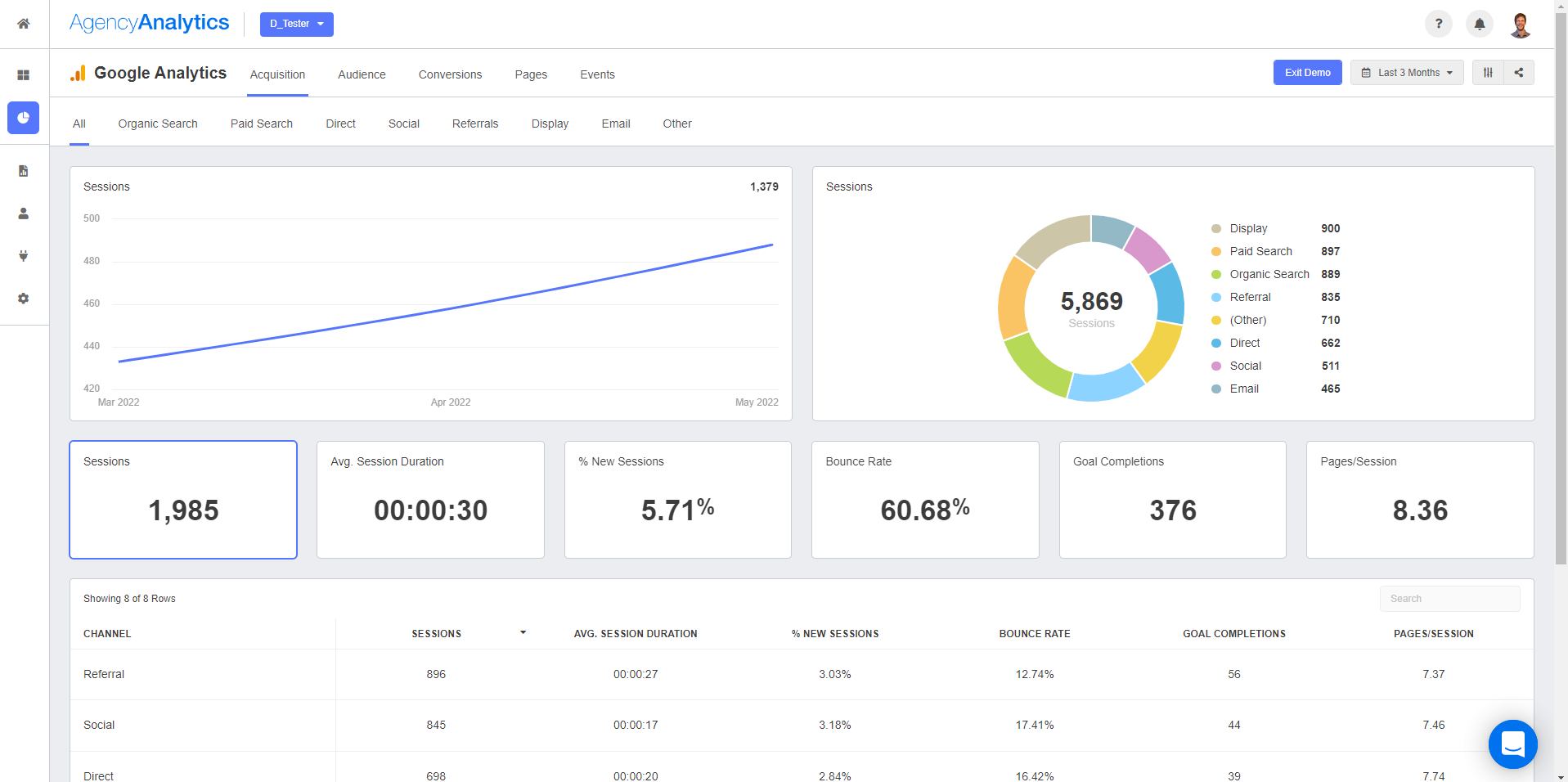 For example, you can create a dashboard template and then:
Add a Google Analytics ➝ Line Chart ➝ Sessions widget
Edit the widget and on the "Data" tab, change the filter for "Channel" to "Organic Search"
Save the Template
Go to any campaign and use the template. The widget will be filtered by "Organic Search"