Introducing
Labs
—a brand new section in the platform where you test drive the latest innovations and often-requested features that are still in development!
Add up to 5 Facebook pages to any single client campaign
Toggle between your client's multiple Facebook pages in the Facebook dashboard
Switch between pages in your widgets within custom dashboards and reports
Create custom metrics that combine data from multiple pages in a campaign
The Multiple Facebook Pages Labs release is a part of
MultiView Campaigns
—a broader feature being tested to help you quickly and easily connect multiple accounts per integration to a single client campaign. After all, we're on a mission to help your agency be more effective.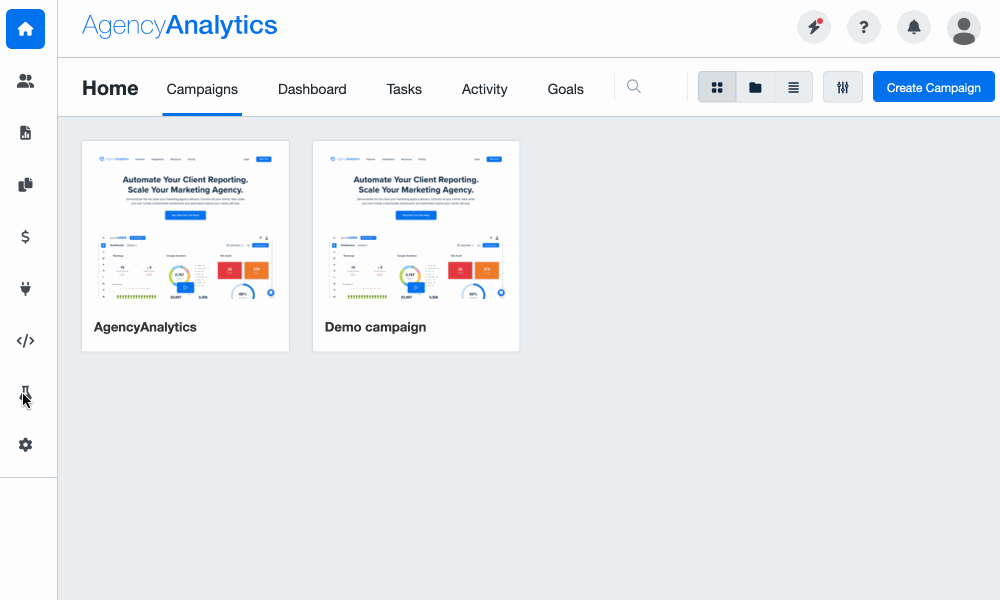 Click the Labs section in the left side navigation bar
Add MultiView Campaigns
Start adding multiple Facebook pages to any client campaign
Keep checking back in Labs for cutting-edge drops from our innovation team. Data warehousing, AI insights & more could be coming your way soon!
*Please note, this feature is
only available on the Agency plan and above
. *