The report editor has been redesigned from the ground up for a more streamlined experience! All your report actions are now built right into the editor.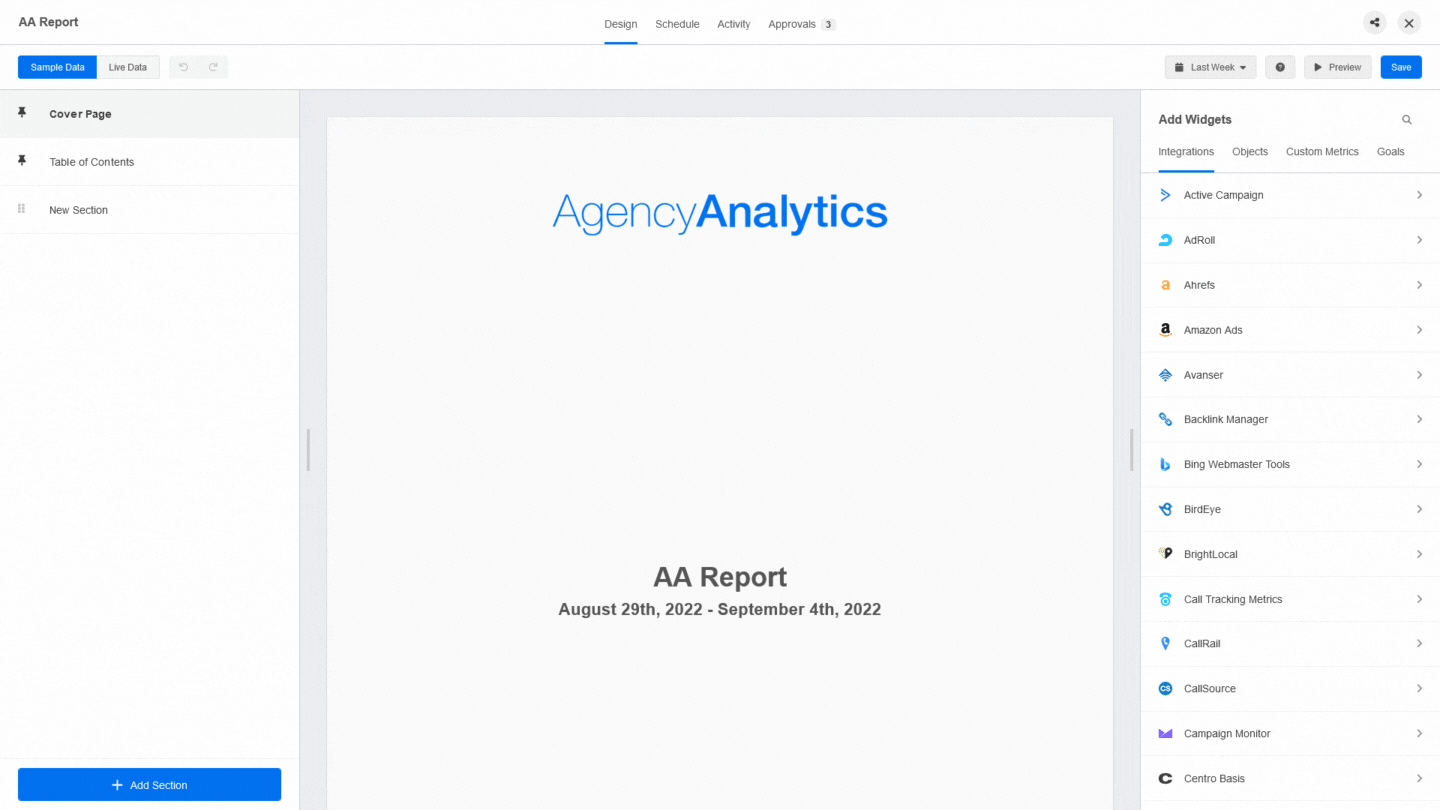 The widget drag and drop menu is now always available on the right sidebar, just like when editing a Dashboard. Also, no need to close the editor when changing the report scheduling, approvals, and activity; they can all be accessed right from the top menu bar.
When accessing your reports, they are now split into scheduled and not scheduled for easier task management. If you don't see your reports, make sure to check the not scheduled tab.