Two useful new widgets have just been added to the HighLevel integration in AgencyAnalytics:
Opportunities by Stage
Opportunities by Pipeline
With these new widgets, streamline your workflow by filtering opportunities with pinpoint accuracy!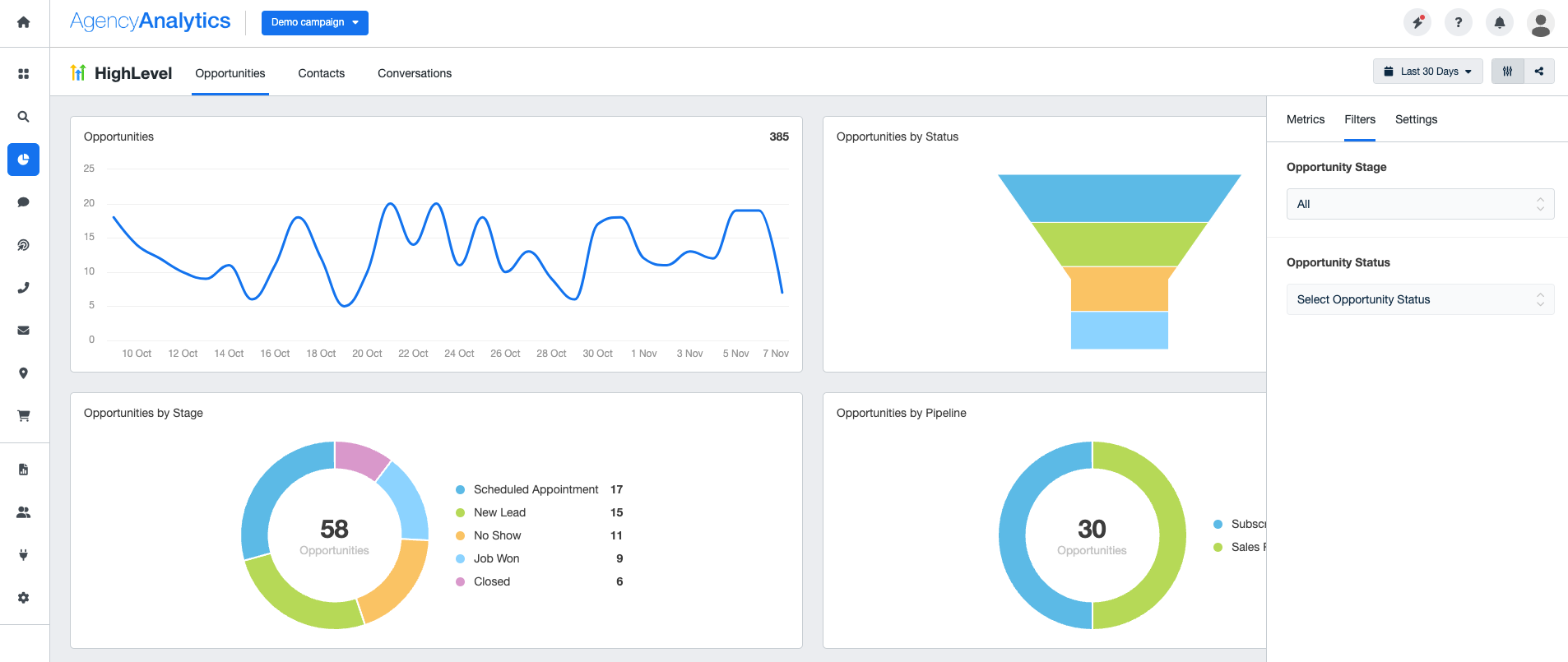 Opportunities by Stage widget:

Gain immediate insights into where your opportunities stand within each stage.

Opportunities by Pipeline widget:

View a holistic picture of your pipelines and how opportunities are distributed across them.

Advanced Stage filtering:

The filtering process has been refined by incorporating the stage names prefixed with their corresponding pipeline names, separated by a dash ('-'). For example, "Pipeline - Stage". This refinement ensures a more organized display and allows for more intuitive navigation through your sales data.
These HighLevel integration updates are designed to give you a more clear and granular view of your sales landscape so you can make informed decisions that drive your business forward.